© 1996 - by Bob Frenock - All rights reserved (OTTF)
As you can see from a portion of them in the first pic, we transplanted and emptied quite a few conetainers.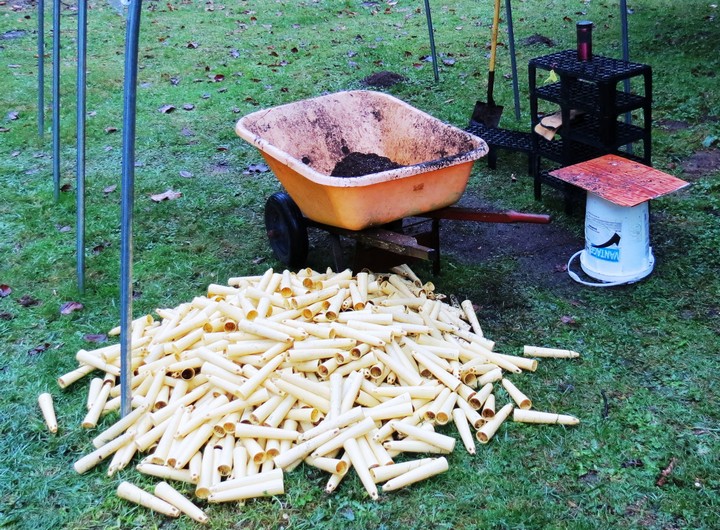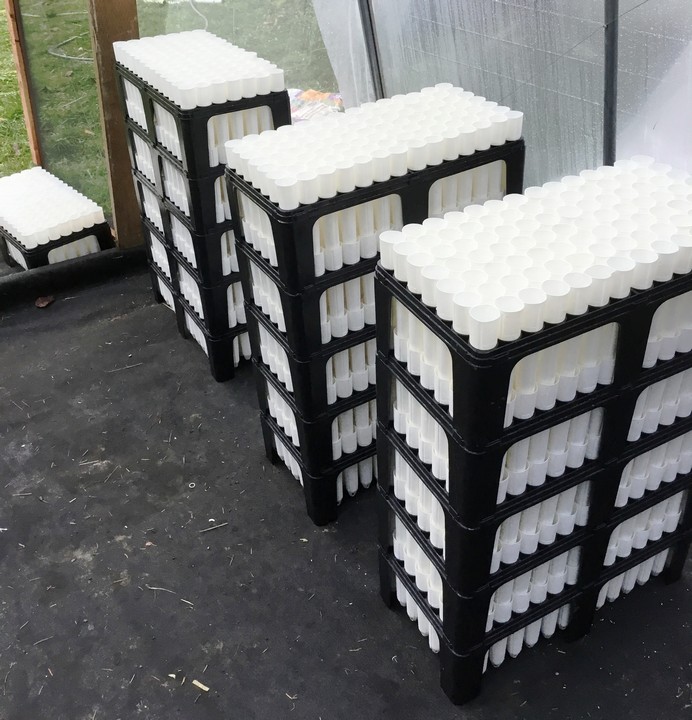 After cleaning, and along with the new purchases, we had enough to sow our new seeds. They have all been resting comfortably in the temporary winter seed house.