© 1996 - by Bob Frenock - All rights reserved (OTTF)
This spring has been primarily devoted to clearing areas around the farm to transplant our tea seedlings.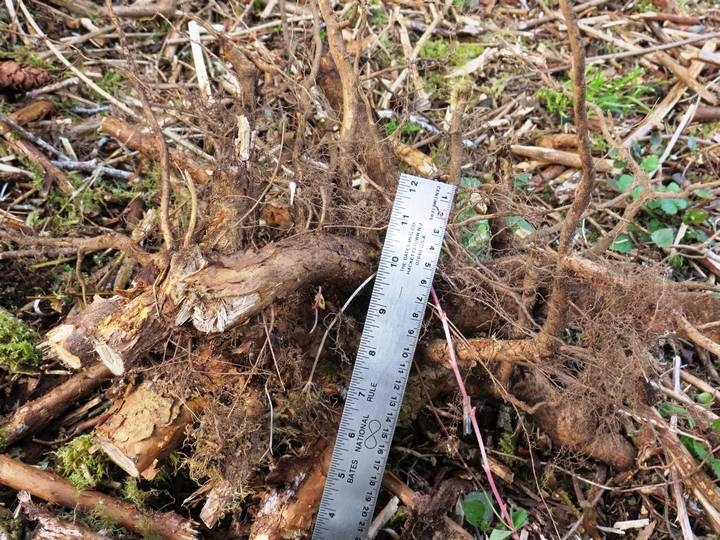 Our past posting about trail building gives some details on the start of that endeavor. We still have only cleared areas using gas powered hand tools. Nearly all of the underbrush is Salmonberry, and nearly all of it is very mature Salmonberry with very large wooden 'trunks'.
Besides trying to find relatively flat areas on the hillside to clear for the tea, we have also been clearing a swath along the top property line. A survey crew for the timber company that plans to log above and beside us made finding that line MUCH easier.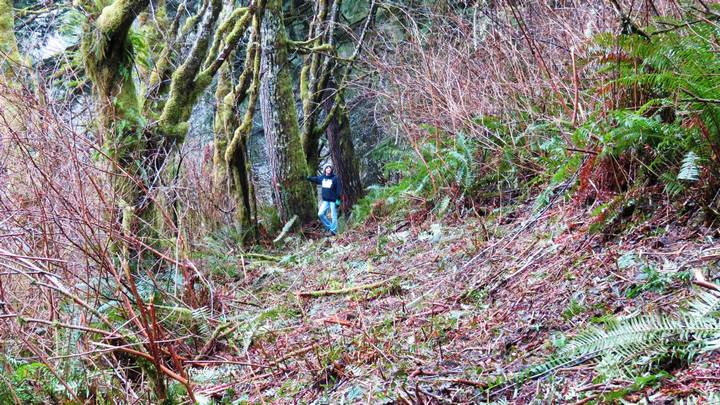 The logging is unfortunate, but we knew it would come sooner or later.
We are thinking about putting some of the tea plants along the flat section of the trail that leads to the spring above the house.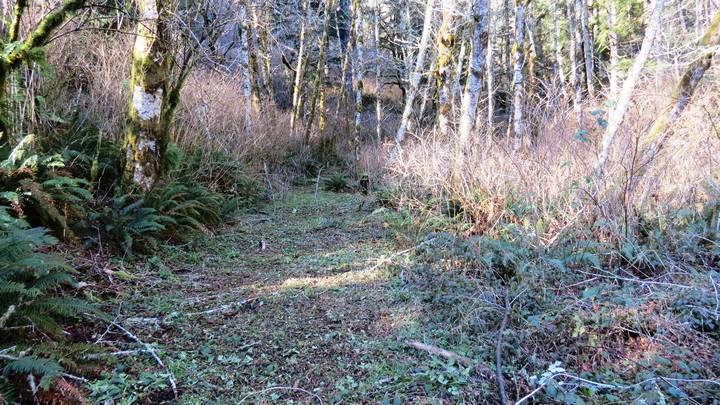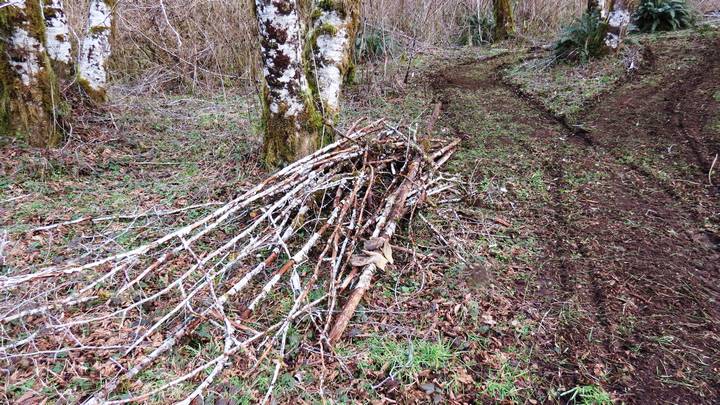 We also cleared some of the slope adjacent to the back field with the tractor. We think we will have to put some of the tea seedlings back there this year, as the hillside clearing is taking a lot of time and likely will not be done in time to accommodate the majority of the older plants.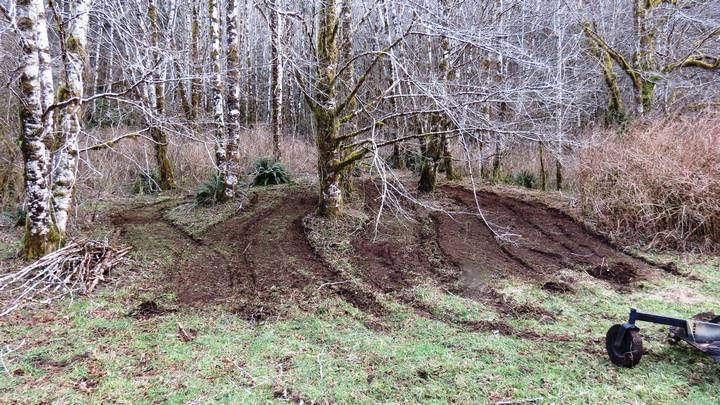 This last picture is showing the area beside the spring just to the right of the tractor cleared area of the two pics above. That spring area is slated for sixty wasabi plants that I ordered, although it is uncertain how soon they can ship them from Canada.